BACKGROUND
It might surprise you to hear that I worked in Banking for 10 years and then finished my career as a Treasury Consultant for HP in California after another 10 years in Corporate Treasury! It did'nt make me happy, but I didn't know what else I could do. Then I found myself in an airport bookshop on my way back from a business trip in San Francisco, when a book called What Colour Is Your Parachute, about lifestyle shifting, career changing and focusing on what you enjoy doing, literally fell at my feet.

I picked it up off the floor, read it on the flight home and suddenly I knew I had to change my career and do something involving health and helping people, based upon my early interests in all things Eastern and martial arts. And now after nearly 20 years practicing Traditional Acupuncture for Natural Fertility and IVF support, I used these same techniques to help my own wife conceive 12yrs ago with healthy twin girls at 41!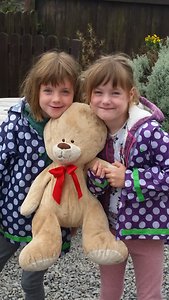 That book changed my life and I hope I can help to change yours.


Besides my Advanced Level Diploma in Fertility Acupuncture training under Naava Carman, below is a list of training for over nearly 20 years:

Acupuncture and Traditional Oriental Medicine Training:



Three-year diploma in Zen Shiatsu at the European Shiatsu School, Marlborough

Spinal Manipulation Level 1 and Level 2 Certicated Training with OMT Ltd, London

Chinese Tuina Massage training with the Shulan College of Chinese Medicine, Manchester

Diploma in Chinese Acupuncture under Dr John Brazier, Academy of Oriental Medicine, Lytham

Chinese Herbal patent medicine course, Shizhen College of TCM with Professor Shulan Tang, Manchester

Japanese Acupuncture specialist courses includes a Foundation course in Kiiko Matsumoto Acupuncture, London and a years training with the Japanese Toyohari Acupuncture Association, Amsterdam under Dr Stephen Birch.

Trained in Dr. Tan's Balance Method and his other advanced theories, London

Tung Acupuncture Beginning & Advanced Series training/hosting of Susan Johnsons courses, Liverpool, Stevenage Reading & Europe.

Post graduate training in TCM Fertility with Jane Lyttleton, Basle Switzerland

Previous Affiliated membership and training with Zita Wests Fertility & Reproductive Network

Managing the Menopause with Acupuncture with Paul Johnson, London

Advanced Diploma in Fertility Acupuncture with Naava Carman, Fertility Support Ltd, London

Fertility and IVF Support with Paul Johnson, London, recognised Fertility Acupuncture course by the AFN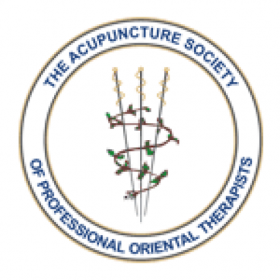 Memberships are with The Acupuncture Society , British Register of Complementary Practitioners , and Acupuncture Fertility Network