Welcome to Birkdale Acupuncture & Fertility Clinic
Acupuncture & Fertility in Merseyside, Liverpool & Southport
"Ancient Art, Modern Practice"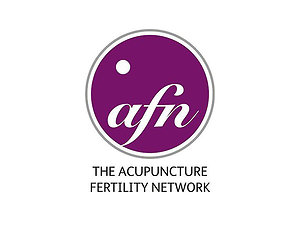 Acupuncture for Pain & Infertility

My name is Simon E J Rowe Adv.Fert.Dip., MAcS, RBAF, AFN, Pain and Fertility Specialist offering natural Advanced treatments & techniques, integrated with Western Bio-Medical testing to support Chronic Pain and Infertility, Pregnancy, IUI, ICSI & IVF.


Traditional Acupuncture memberships are held with The Acupuncture Society , British Acupuncture Federation and affiliated memberships with the Acupuncture Fertility Network ,ensuring high standards of specialised Acupuncture & Fertility training are maintained with qualification upto post graduate Advanced Level Diploma in Fertility Acupuncture with Fertility Support Training Company .

Practising as a Senior Acupuncturist in the Liverpool and Southport areas for nearly 23 years, I have treated thousands of patients who have experienced:


Fertility issues or needed IVF/ ICSI / IUI support
GYNE problems
PCOS and Endometriosis
Multiple Miscarriages
Recurrent Implantation Failures
Male Sperm Issues
Unexplained Infertility
Chronic pain
Back pain & sciatica
Neck & shoulder issues
Migraines


We also offer full dietary and lifestyle advice with nutritional support for enhancing ones fertility.

It takes a woman's body at least 90 days for an egg to be selected, grow and mature naturally, improve the quality of the endometrium & the same time to boost sperm quality, so whether you are interested in Natural Fertility or having IVF, I recommend a minimum of 3 menstrual cycles of weekly preconception treatment to prepare properly.

My clinic in Birkdale Village, Southport is easily accessible from the North Liverpool areas of Crosby, Blundellsands, Maghull, Formby & Ormskirk is open for appointment treatments 5 days a week and can also offer late nights (6pm+), Bank Holidays and weekend appointments subject to an 'out of hours' supplement.

If you have any questions regarding Infertility, IUI, IVF or if you would like to book a Consultation, please call 07929 014575 or email .


"The journey of a thousand miles begins with the first step"
Medical Insurance
If you have medical insurance, especially with Health Shield, Medicash and Simple Health , you may find that it covers Acupuncture for Infertility, IVF, IUI treatments and female issues like period problems, PCOS, Endometriosis, multiple miscarriages, hormonal imbalances, Pregnancy etc when carried out by an qualified acupuncturist with The Acupuncture Society or British Acupuncture Federation . You will also be able to have your natural treatments covered by insurance if you are looking for support with Unexplained Infertility or if your male partner has sperm issues and needs treatment aswell.

Other smaller health insurers also cover Infertility and IVF treatments given by the British Acupuncture Federation and Acupuncture Society members are:

Medisure (requires consultant referral)
Sovereign Health Care
HSF Health Plan
National Friendly
Cardiff Pinnacle
Pay Care
Cigna
Allianz
BHSF
Westfield Health

After each treatment, I will give you full documented receipts, which will allow you to apply for a refund with your insurer. Please check with your insurance company to make sure that you are covered before we begin infertility treatments.




Fertility Clinic
Monday - Birkdale Fertility Acupuncture Clinic, 63 Upper Aughton Rd, Birkdale, Southport, PR8 5ND (9am-8pm)

Tuesday - Birkdale Fertility (9am-6pm)

Wednesday - Birkdale Fertility (1pm-6pm)

Thursday - Birkdale Fertility (9am-6pm)

Friday - Birkdale Fertility (1pm-8pm)






If you have any questions about Acupuncture, Pregnancy, Infertility, IVF treatment please call 0792 9014575 or if you would like to book an appointment for our Birkdale, Southport clinic which is within 30 minutes driving distance of Crosby, Maghull, Formby and Ormskirk areas.

If you wish to book an out of hours slot (6pm+), weekend or Bank Holiday appointment these incur a £5 supplement, please call 0792 901 4575 or email .


Please note we do not give Western Medical diagnoses. For serious gynelogical health issues, please visit your GP before your first appointment and treatment.



Birkdale Fertility Acupuncture & Birkdale Acupuncture are trading names of Birkdale Acupuncture Ltd. Registered business address is Birkdale Acupuncture, 63 Upper Aughton Rd, Birkdale, Southport, Merseyside, PR8 5ND. (Registered no.14008813)


We cover all areas in the Merseyside, Sefton, Knowsley and West Lancashire regions from our Birkdale clinic, being within about 30mins driving distance of Tarleton, Leyland, Burscough, Ormskirk, Skelmersdale, Parbold, Maghull, Lydiate, Formby, Aughton, Halsall, Scarisbrick, Crosby, Aintree and Blundellsands.

You can also visit these websites for more information: www.birkdaleacupuncture.co.uk, www.orientalyoga.co.uk, www.orientalhealth.co.uk